B'Creative Patchwork and Sewing is an independent Husqvarna Viking, PFAFF, Singer, Handi Quilter Sewing Machines and sewing supplies shop, based on the Sunshine Coast, along with selling our products online. Shipping Australia wide, we sell sewing machines, embroidery designs, fabric, patterns, machine threads and more.
We have classes, Sewing Machine Services and repairs, Quilting Services
THE WORLD OF CRAFT IS COMING TO BRISBANE
The new World of Craft will bring education back to the forefront with more galleries, workshops & live demos then ever!
COMING SOON TO THIS STORE
PFAFF Creative ICON releasing 14th/15th October 2017, Pre Orders taken
AUTHORISED MACHINE SERVICE AND REPAIRS
For all you services and repairs & warranty work on your machines from North Brisbane – Sunshine Coast – to Maryborough QLD – for Husqvarna Viking, PFAFF, Singer and Handi Quilter.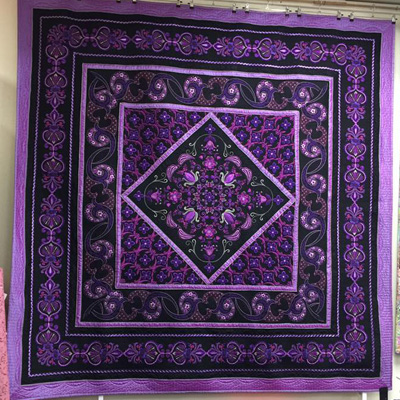 LATEST PIECE FROM OUR QUILTING CLASSES
We offer a variety of classes to the public including creating gorgeous quilts such as this. Fro more information on our upcoming classes please contact us.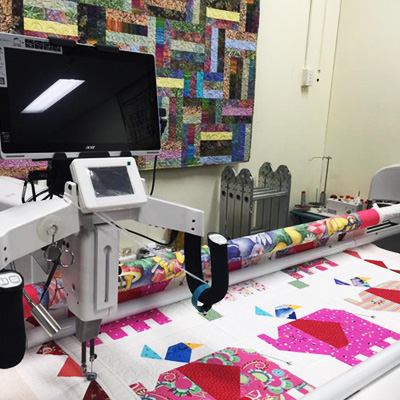 QUILTING SERVICES
We offer edge to edge and custom quilting services and love to help you finish your quilts.
"B'Creative Patchwork & Sewing are very professional and helpful & made my job very easy by sending the product I ordered. The product arrived on time in a terrific condition. I can make this remark that they are 100% reliable and I would be happy to recommend B'Creative Patchwork for patchwork online & embroidery designs at low cost."
Kathryn Bennett
"B'Creative Patchwork & Sewing are very professional and helpful & made my job very easy by sending the product I ordered. The product arrived on time in a terrific condition. I can make this remark that they are 100% reliable and I would be happy to recommend B'Creative Patchwork for patchwork online & embroidery designs at low cost."
Kathryn Bennett
"B'Creative Patchwork & Sewing are very professional and helpful & made my job very easy by sending the product I ordered. The product arrived on time in a terrific condition. I can make this remark that they are 100% reliable and I would be happy to recommend B'Creative Patchwork for patchwork online & embroidery designs at low cost."
Kathryn Bennett
Sewing and Quilting Machine Brands We Stock