B'Creative Patchwork and Sewing is the largest independent sewing supplies shop based on the Sunshine coast.
We have a huge range including Husqvarna Viking, PFAFF, Singer, Handi Quilter Sewing Machines & Accuquilt Go Cutters and Dies
We have you covered with a wide range of premium quality sewing machines and supplies available in store & online.
Sewing Machines, Embroidery Designs, Fabric, Patterns, Hand Threads, Machine Threads & more.
Other services available: Sewing Machine Services & Repairs, Quilting Services, Sewing & Quilting Classes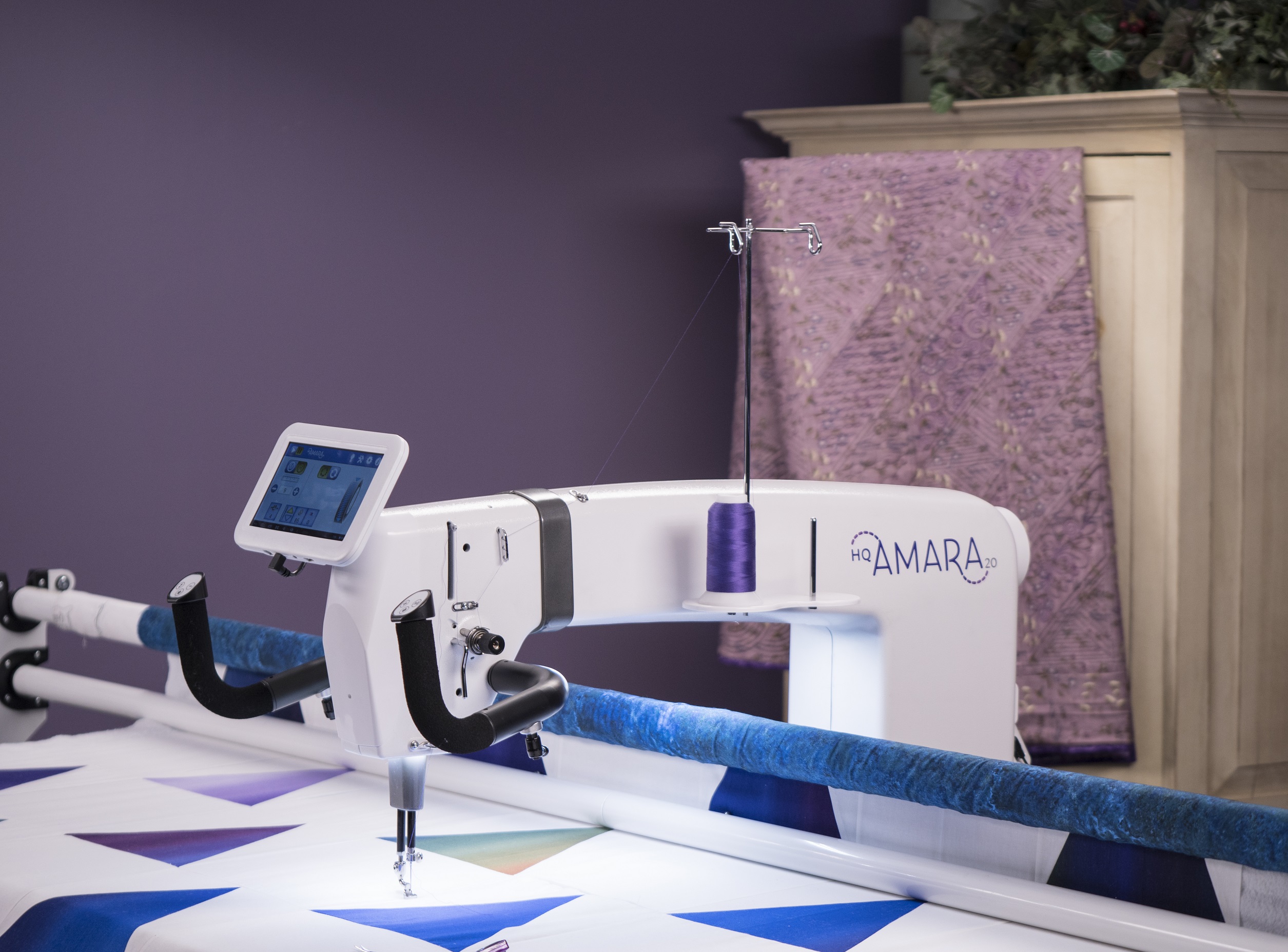 NEW ARRIVAL | AMARA 20 & STUDIO @ FRAME
Come and & test drive Handiquilter's newest quilting machine, and frame.
SALE PRICE
$16,990.00
with Package/Pro Stitcher
$31,480.00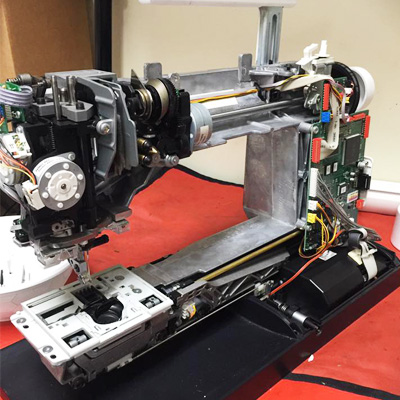 AUTHORISED MACHINE SERVICE AND REPAIRS
For all you services and repairs & warranty work on your machines from North Brisbane – Sunshine Coast – to Maryborough QLD – for Husqvarna Viking, PFAFF, Singer and Handi Quilter.
the only authorised technician in the area. and all work carried out in store.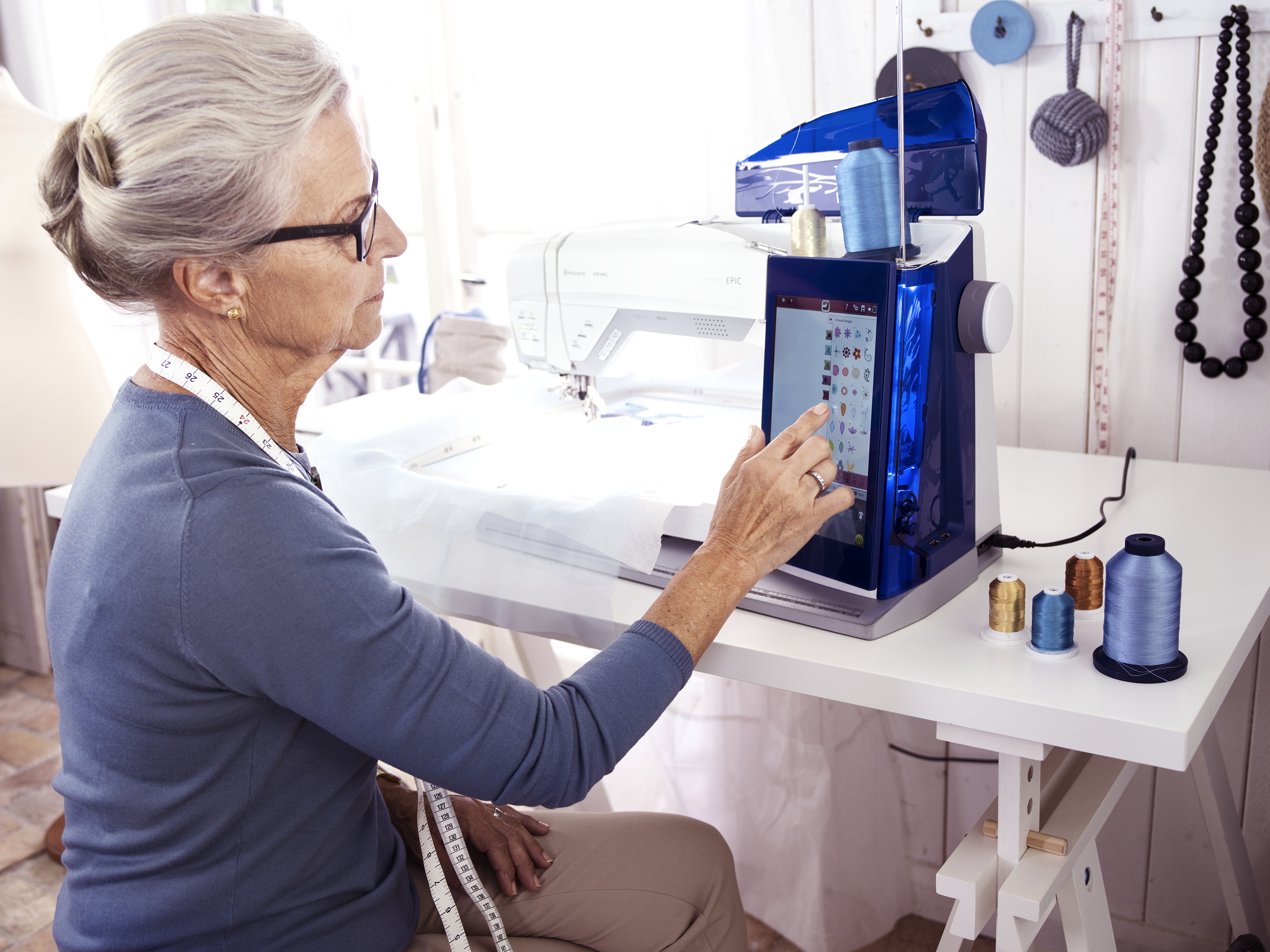 HUSQVARNA VIKING | DESIGNER EPIC
Welcome to the world of sewing the Epic is a dream to sew & embroider with come into B'Creative Patchwork & Sewing and test drive our machines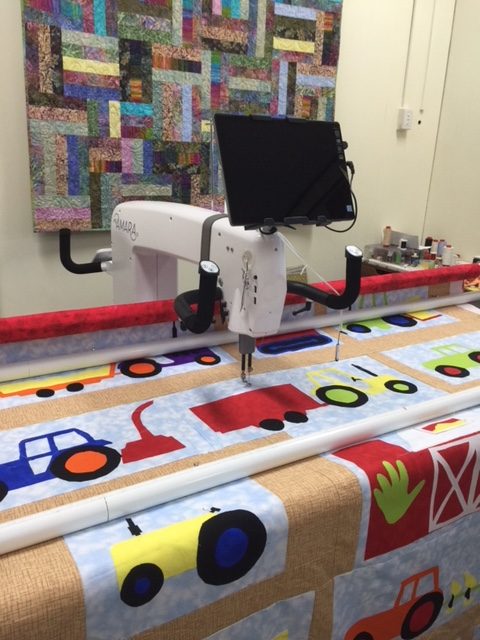 QUILTING SERVICES
We offer edge to edge and custom quilting services and love to help you finish your quilts.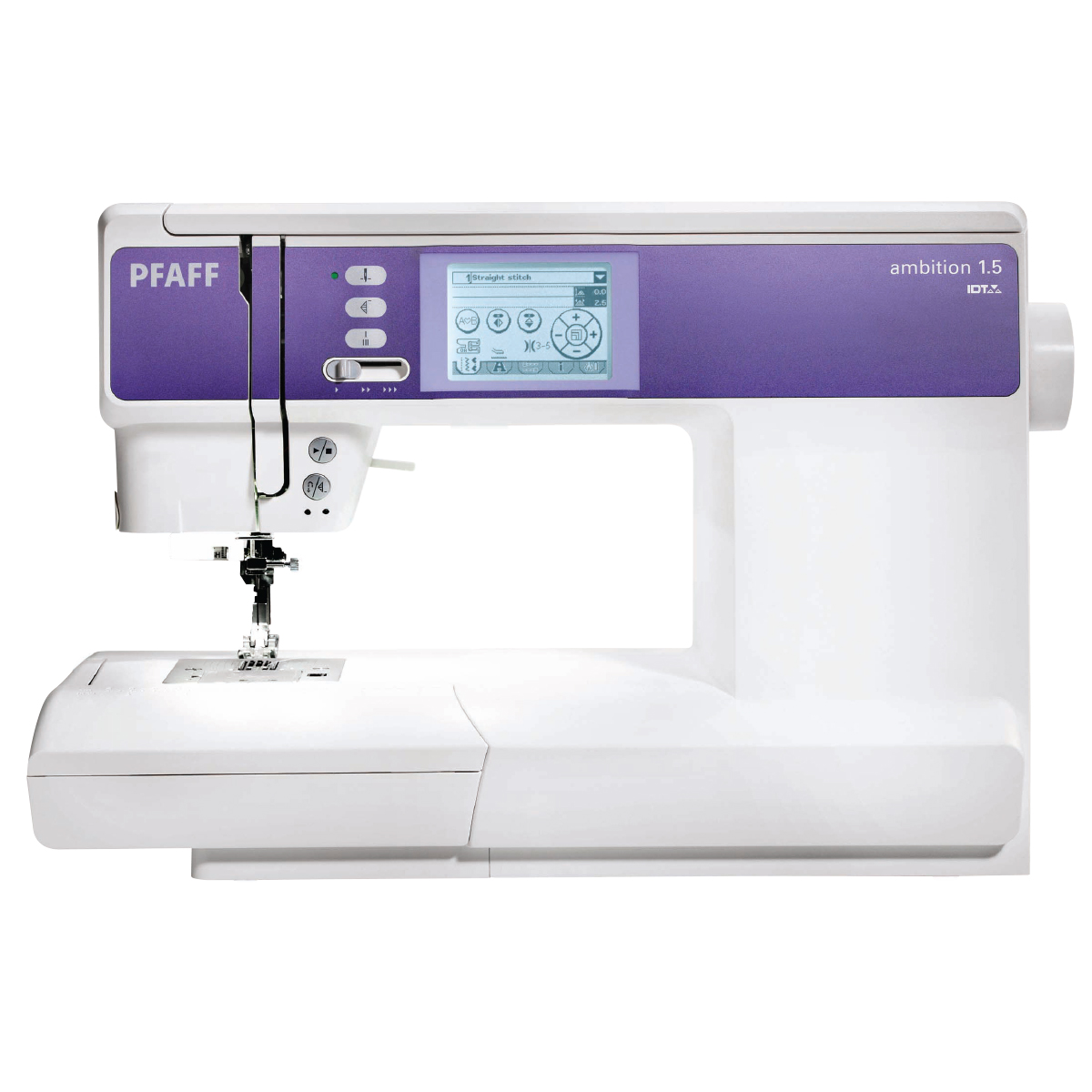 PFAFF AMBITION LINE
PFAFF Ambition 1.5 sewing Machine
for all your patchwork, quilting & dressmaking needs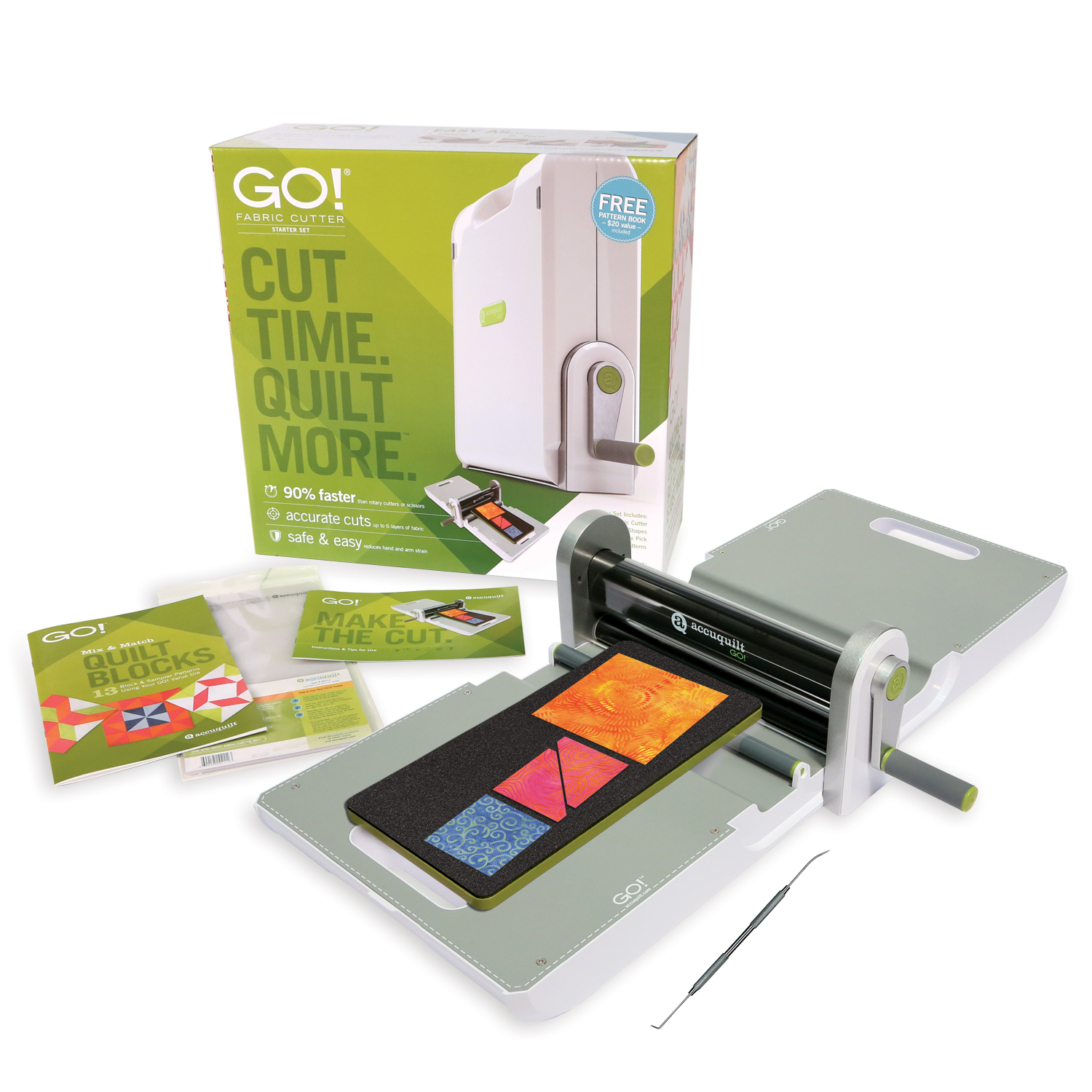 ACCUQUILT
B'Creative one shop stop for all your accuquilt cutters & dies
from north Brisbane to Maryborough
Do all your cutting 90% faster and 100% accurate, it leaves you more time to sew!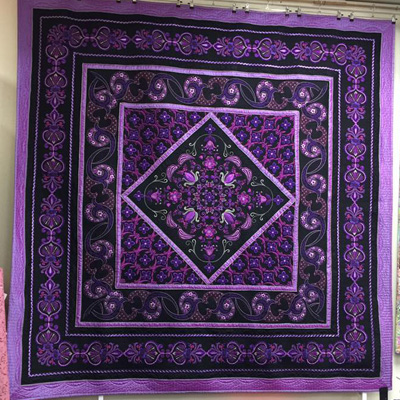 LATEST PIECE FROM OUR QUILTING CLASSES
We offer a variety of classes to the public including creating gorgeous quilts such as this. Fro more information on our upcoming classes please contact us.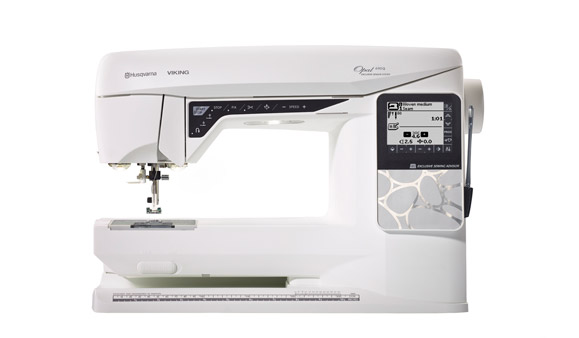 HUSQVARNA VIKING SEWING MACHINE
OPAL 690Q
Exclusive Sensor system technology – Exclusive sewing advisor – Bobbin thread sensor – Electronic Self adjusting Thread Tension – 208 Utility & Decorative Stitches – 12 Memories, 240 stitches and much more
Stay tuned for the latest catalogues and offers
Sewing and Quilting Machine Brands We Stock